作者是 4S Pharmacists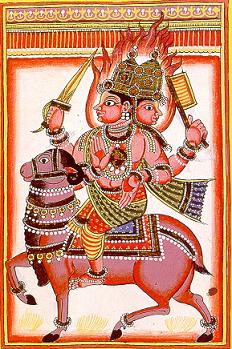 胃部是消化食物的第一個器官。大部分消化功能紊亂都始於胃部或與之相關。在印度草藥學理論中胃是Kapha屬性(類似五行中的水性)的器官,所以大部分Kapha體質不適引起的疾病通常在胃部首先發生。胃部的健康狀態,也標示了個人的Kapha體質的健康狀態(Kapha體質好壞會影響我們的心理滿意度、營養情況和幸福感)。胃部的角色有如母親,對身體其他器官的關系就如母親與子女的關系般密切。胃是一個敏感的器官,不但飲食不周可導致胃病,胃部健康也很容易受情緒困擾或憂慮等精神狀況所影響。
我們的消化能力,在印度草藥學中被稱為Agni(烈火),意思是"轉變的力量"。我們不僅需要均衡飲食,更重要的必須調理好身體中的這團消化之火,使其有能力充分提取食物中的營養。
根據印度草藥學理論,大多數疾病源於消化不良。所以這幫助消化之烈火對我們身體健康至關重要。它不僅負責吸收食物中的營養成分,它也能有效破壞病原體,只讓身體能接受的食物進入我們體內。如果食物未完全消化,可變得像病原體一樣潛伏體內,滋長毒素和破壞免疫系統。
當消化之火運作正常時,我們的消化能力、血液循環、膚色、體味都良好;身體有足夠的能量和強大的抗病能力。當消化之火受到減弱,我們會出現消化不良、血液循環不良、膚色欠佳;體味不好、腸脹氣、便秘、缺少體力和抗病力差。因此,怎樣調理我們消化系統 - 特別是調理消化之火 - 是治療大部分疾病最為重要的一步。
The stomach is the site of the first stage of digestion.  Most digestive disorders either begin in the stomach or are first noted there.  The stomach is a Kapha organ and diseases of Kapha, the biological water-humor, usually originate there.  The condition of the stomach indicates the general state of Kapha in the body - our sense of contentment, nourishment and happiness.  It is like the mother for the rest of the body.  The stomach is a sensitive organ easily upset not only by wrong diet but also by emotional disturbances or worry.
Our digestive fire, called Agni in Ayurveda, means "the transforming will or force".  It is important not only that we feed  ourselves properly; the digestive fire must also be cared for so that it has the power to adequately extract our nourishment.
Most diseases arise from poor or wrong functioning of the digestive system.  The digestive fire, Agni, is central to health.  It is not only responsible for absorbing nutrients in food, but it also destroys any pathogens and renders the food acceptable to our systems.  Undigested food becomes like a pathogen in the body, breeding toxins and upsetting the immune system.
When Agni is normal there is good digestion, circulation, and complexion; pleasant breath and body odor; adequate energy and strong resistance to disease.  When Agni is abnormal there is poor digestion, poor circulation, bad complexion; offensive body odor, intestinal gas, constipation; low energy and poor resistance to disease.  Therefore, treating the digestive system - regulating Agni - is a radical treatment for most diseases.
作者是 4S Pharmacists
那個瘦身產品最合你所需?
Which slimming product is right for you?

...我想...
...I want...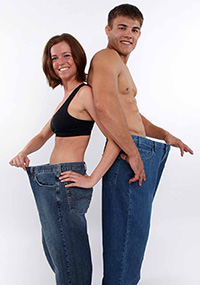 體重管理產品
Weight Management Products
A 燃燒多餘脂肪
Fat Burner
B 阻隔糖或油份吸收
Carbohydrates or Fat Blocker
C 提升運動量消耗
Sports Performance
D 排毒和去水腫
Detox
燃脂3合1 3-in-1 Natural Formula
共軛亞麻油酸 Tonalin CLA
澱粉中和劑3代 Carb Intercept 3
藤黃果 (Garcinia)
高份咖啡因 High Caffeine


甲殼素 Chitosan
排毒去水丸 Water Pill
綠茶素 Green Tea
肉鹼(L-卡尼丁) L-Carnitine
澱粉中和劑(第二代) Carb Intercept
蘋果醋 Cider Vinegar
纖維 Fibers
瓜拉拿 Guarana
青咖啡豆 Green Coffee Bean


清脂易 Ezislim Plus / 印草纖 AyurSlim
體重只是肥胖的標準之一,更重要的是脂肪比例。健康女性脂肪可佔體重25%,男性可佔17%。人類天性是身體將剩餘熱量以脂肪形式儲存以供不時之需。但在現代社會儲存能量對大部分人並沒有必要。相反,脂肪積累會對身體造成潛在不良影響。

身體過胖主因是飲食不合理和缺乏運動。

市面上瘦身計劃和減肥產品層出不窮,基本原理卻始終如一:日常卡路里攝取少於消耗,體重便下降。以下途徑可以達到瘦身的目:

A 促進卡路裡消耗,燃燒多餘脂肪:
共軛亞麻酸(CLA)、肉鹼(L-卡尼丁)等有助於身體釋放脂肪能量,減少脂肪儲存量。

B 選擇營養豐富卡路里低食物:
多食新鮮水果蔬菜,避免糖分過高的食物(特別是糖果和澱粉質等碳水化合物食物)。澱粉質食物容易引起血糖迅速上落,以致身體無法控制飢餓,進食次數和食量反而上升。

C 多做運動,增加新陳代謝,提升消耗:
運動產生熱量,增加體力消耗,刺激身體將脂肪轉化釋放能量。

D 促進排毒
調節食欲,攝取可溶性纖維,加速排毒。

體重管理產品一覽

Despite so many diet plans and weight loss products that come and go, the fundamental principal of weight loss remains true: Weight loss occurs when the body consistently takes in fewer calories than it expends. This can be accomplished by:

A boosting your body's conversion of calories into heat, and stored fat into energy reducing the total amount of food you eat
B reducing the intake of fat and carbohydrates for a lower calorie diet
C increasing your daily exercise and physical activity level
D improving digestive and body detox function

Safe and effective ways to help you eat less and burn more calories include:

1. Controlling appetite with dietary fiber — Eating more soluble fiber, or taking a soluble fiber supplement creates a satisfying feeling of fullness and lessens your desire to eat. This works because these types of soluble fiber greatly expand in the digestive tract, giving your body the sensation of being comfortably full. As a result, you eat less and consume fewer calories.

2. Avoiding high glycemic index foods — Foods that are high in carbohydrates (especially sugars and starches) cause blood sugar levels to quickly rise then fall. This rapid fluctuation makes the body crave additional carbohydrates, and the result is a feeling of uncontrollable hunger. Conversely, eating low glycemic index foods helps the body maintain a more consistent blood sugar level and a less frequent desire to eat.

3. Lowering glycemic response — Certain dietary fibers such as oat beta-glucan can help slow the body's absorption of carbohydrates, and as a result reduce the rapid rise and fall in blood sugar levels that cause hunger pangs and cravings.

4. Increasing thermogenic activity — Thermogenesis is a natural process within the body by which excess calories are converted into heat energy rather than stored as fat. Taking standardized green tea and bitter orange extracts have been shown to promote thermogenic activity within the body.

5. Reducing body fat — Taking conjugated linoleic acid (CLA) supplements has been shown to help reduce body fat and increase muscle tone. They are thought to work by helping the body more efficiently convert stored fat into energy.

6. Getting 30 minutes a day of physical activity — Whether it be a formal exercise routine, or finding a creative ways such as taking the stairs instead of the elevator or parking in the farthest stall, moving your muscles helps expend more calories and burn stored fat.

All weight management products